Sustainability at Geelong West Kindergarten
Our power bills are low and are vegetables are growing.
Here at Geelong West Kindergarten we are always trying to nurture a sense of respect for nature and the environment in the next generation as well as staff and our kindergarten families. We look to continuously improve our practices to make Geelong West Kindergarten more sustainable.
In February 2020 we had enough solar panels installed so that we have paid minimal power bills in 2020/21!
We try to utilise waste materials in our art and craft projects rather than sourcing raw materials and even engage Mr. Ants to help demonstrate the benefits of reducing, reusing and recycling in a hilarious show at the beginning of the year.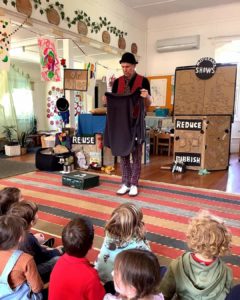 We have made a large vegetable garden using the no-dig garden approach and used only items which were donated from their homes or businesses: leaves, chook manure, shredded paper and spent coffee grounds. The children were engaged in the process of layering up the otherwise waste materials into a very productive garden bed.  We now have three vegetable garden beds that the children can help plant out, nurture and enjoy the produce rewards.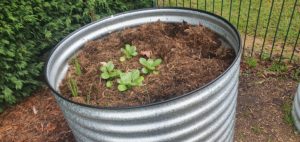 We have a recycling station for all those hard to recycle items like textas, bottle tops, bread tags, toothpaste containers and Nespresso coffee capsules that our Kinder community can add to.  These items are then sent off to given a new life, and avoid getting sent to landfill.
We know we can do more and we are always looking to find a better way to do things, we have things in the pipeline and are always open to suggestions.